Looking for a place to play table tennis? Come and join us!
Drop in Schedule:
Monday – 6.00pm – 8.00pm
Tuesday – 6.30pm – 8.30pm
Wednesday – 6.00pm – 8.00pm
Thursday – 6.30pm – 8.30pm
Saturday – 10.30am – 1.00pm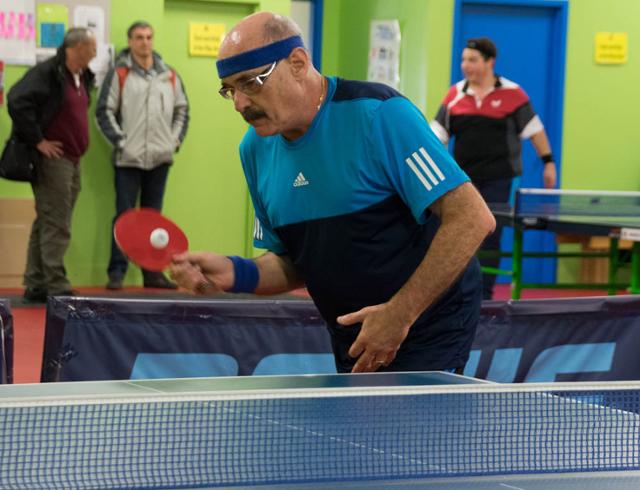 Re-Opening Update
Please help us to prevent the spread of COVID – 19 and to operate the Club in compliance with the advice and recommendations of the Ontario Government and Public Health officials on social distancing. We are gradually reopening our Club with the following safety regulations for operation, cleaning, and social distancing until further notice.
We have implemented new regulations and measures to prevent the spread of the virus and to ensure our members and staff are safe when visiting our facility. Please review them prior to visiting:
Links:
•       New Regulations and measures
•       Entry Waiver Form
•       Re-activation of Memberships and payments
All players need to be registered and to complete Release of Liability Waiver. Due to staff and member's safety concerns, the Club reserves the rights to  modify these regulations without prior notice, and to suspend the membership of anyone found in violation of club rules or amended policies.
The Club will be open for three days per week, but for only one two-hour session for each of those days till further notice:
Monday – 6.30pm – 8.30pm
Tuesday – 6.30pm – 8.30pm
Wednesday – 6.30pm – 8.30pm
Thursday – 6.30pm – 8.30pm
Saturday – 10.30am – 1.00pm
Other days and times – by appointment only, please call us at 416-477-6875 or e-mail: topspin@topspintoronto.com
How It Works
If you would like to play table tennis for fun as a recreational activity, you can find partners to play with and meet new people! Players of all ages and skills are welcome at Top Spin so you do not have to worry about not having a partner – there is always someone to play with!
Also, if you already have a group of friends or a Partner you are welcome to bring them along and play in our beautiful facility! Please call in advance if you would like to book tables for a group and we will be happy to arrange a time for you.
Table Tennis is Good For You, Here's Why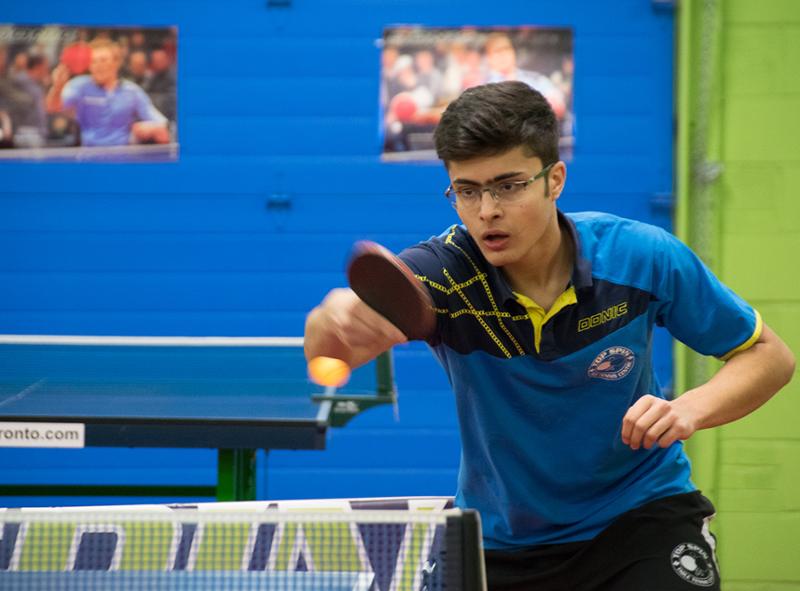 Improves your coordination – you will need to coordinate different parts of the body to hit the ball fast
Keeps you thinking – you will need to think about your opponent's strengths and weaknesses and form your strategy
Keeps you fit – Table Tennis is a cardio sport, great workout and burns lots of calories!
Low in injury – although Table Tennis is a fast-paced sport it is very gentle on your body, so you get fit without injuring yourself
Helps you make new friends – Playing Table Tennis encourages social interaction and communication
TOP SPIN Table Tennis Center proudly serves GTA -Toronto, North York, Richmond Hill, Markham, Scarborough, Mississauga, Vaughan, Woodbridge, Brampton.