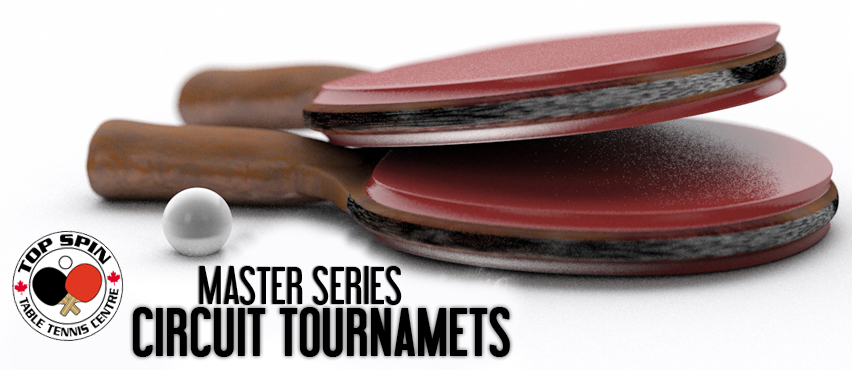 Top Spin Master Series Circuit Tournament
Circuit 3 – Sunday,
October 4th at 10.30am
To register please visit Registration form
or call us at 416-477-6875 for more information.
Round Robin
Non-elimination
No ranking fee required.
Limit to 24 players. Register earlier!
Challenge yourself, meet other players, and most importantly HAVE FUN!
Sign Up for a Tournament Today!
Tournaments are a very effective way to practice your skills and get exposure to different players and different styles. In a tournament you get a chance to put all the skills you've learned into action, challenge yourself, and achieve success. Playing in a tournament is a fun experience regardless of the end result! The competition is friendly and everyone is trying their best not only to win but have a good time!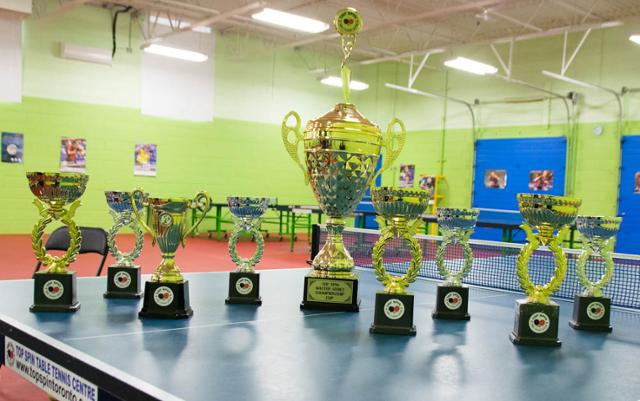 Please follow up the TOP SPIN tournaments schedule and call us at 416-477-6875 for more information.
TOP SPIN Table Tennis Center proudly serves GTA -Toronto, North York, Richmond Hill, Markham, Scarborough, Mississauga, Vaughan, Woodbridge, Brampton.