Private lessons with Head Coach Elena Shkrab
Elena Shkrab, the founder and Head Coach of the TOP SPIN Table Tennis Centre of Toronto is a professional Table Tennis Coach and player with over 35 years of experience. She is a National Table Tennis Champion in both Ukraine and Israel, was a top player in the former USSR as well as a finalist in European Championships. Elena was coach of the Israeli National Team and several champions and players in the Israeli National League, as well as Ontario Provincial Champion Vjacheslav Cravchenko.
Book a private lesson with our professional table tennis coach and see fast results and noticeable improvement. The lessons are based on a customized training plan designed specifically for your skill level and goals, incorporating years of experience and proven success. Not only will you have fun, get fit, and learn new skills, but also beat your friends or coworkers and impress everyone with your game!
Elena Shkrab hold Master Degree in Sport and Physical Education. Reservations are highly recommended for all private lessons.
For more information and booking please call at 416-477-6875 or e-mail to topspin@topspintoronto.com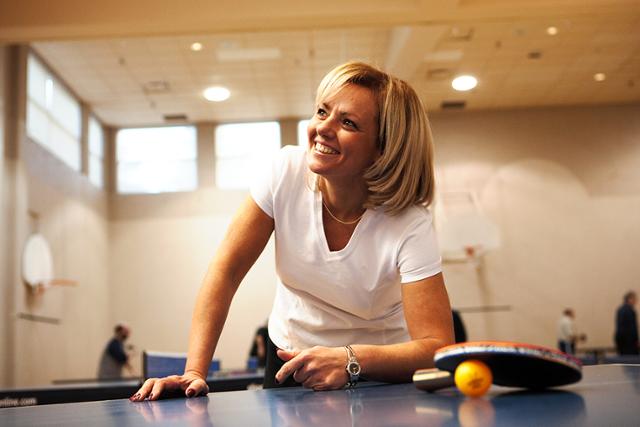 Why Table Tennis?
Table tennis is a great sport that develops both physical and cognitive skills, increases personal fitness level, and reduces stress. It is a cardiovascular activity that increases your heart rate and burns calories without being hard on your body. You will develop skills of reaction, coordination, and balance that involve your entire body. You will learn many different strokes, variations of spin, and footwork. Treat yourself to a lesson and see the difference in your mood, energy level, and well-being!